The Xbox has provided us with some of the best games across several different generations. One of the biggest genres for the platform has always been action games which have sprawled across several different popular games. There are so many games that you can play with tons of different gameplay styles and preferences, that it's almost hard to keep up. In fact, we're positive that there are games that you've had on the back burner for so long that you're not even sure when you'll have the chance to enjoy them. We get that. So, to add to that anxiety, we put our noses to the ground and created a list of the 34 best Xbox Series X|S action games that you can pick up and enjoy right now!
#39 Dead Island 2
Platform: PC PS4 Xbox One PS5 XSX|S
Release Date: April 21, 2023
Epicgames | Playstation | Xbox
Are you ready to face the dead once again? In Dead Island 2, you'll be put in Los Angeles after a zombie outbreak gone wrong, and it's up to you to survive. Survive Los Angeles-style that is! You'll have the option to go to numerous parts of LA and see how bad each section is. Then, when you find the zombies, you can beat them up in numerous ways, including using the environment to your advantage to wipe them out! Plus, since this is LA, you'll have the chance to meet up with celebrities and see how they're faring in this zombie apocalypse!
#38 Wo Long: Fallen Dynasty
Platform: PC PS4 Xbox One PS5 XSX|S
Release Date: March 03, 2023
There have been many threats to China throughout its long history. But when you enter Wo Long: Fallen Dynasty, you'll see the greatest threat it has ever faced: demons.
The game takes you to the period of the Three Kingdoms, where the land has been blanketed by darkness in this alternate version of history. You are a simple militia soldier, but you are the only one who can save the realm.
But how can you fight demons? You'll choose your weapon and then fight them to help unlock your dormant powers. Then, unleash them upon the evils of the land so that China can be free once more.
#37 Dragon Ball Z: Kakarot
Platform: PC PS4 Xbox One PS5 XSX|S Switch
Release Date: January 13, 2023
The legend of Son Goku has been told for decades. It's a tale of a man pushing through his limits to save the world time and time again. In Dragon Ball Z: Kakarot, you'll relive some of the biggest moments from Goku's saga and see more of the world he lives in.
Relive the best arcs of his legendary manga/anime as you relive the Saiyan Saga, Frieza Saga, and Cell Saga. You'll get to control and build up Goku like never before, so you can adjust him to your playstyle.
Plus, you can roam the world doing sidequests and interacting with many of the characters from the universe!
#36 Crisis Core Final Fantasy 7 Reunion
Platform: PC PS4 Xbox One PS5 XSX|S Switch
Release Date: December 13, 2022
For a while, the story of Cloud Strife was told within a single game. Then, a prequel title came out and fleshed out the events that led to Cloud Strife becoming who he was. Crisis Core Final Fantasy 7 Reunion is the remastered version of that PSP title, and you'll get the chance to enjoy it on modern consoles for the first time.
The game follows Cloud's friend Zack Fair, as he works his way through the Shinra Corporations' SOLDIER program and learns of dark plots behind the scenes.
You'll fight with the modern system of the past remake and see the world through new visuals.
#35 Hogwarts Legacy
Release Date: 10 Feb 2023 | Platform: PC PS5 Xbox Series X|S
(PS4 Xbox One April 4, 2023) Switch (July 25, 2023)
Camera: Third Person
Multiplayer: No
Co-op: (Local: No | Online: No)
Genre: Open World, RPG, Fantasy, Action RPG
Steam | PlayStation | Xbox
It's elementary to say that a title is "something you must play." But IS IT something you must play?
There's plenty of controversy around Hogwarts Legacy, but if you are a fan of the franchise and if you are someone who wants to know what it's like to be in that wizarding world, you must play it.
The title has you being a transfer student into Hogwarts School of Witchcraft and Wizardry. You'll customize your character from top to bottom, then send them to classes, duel classmates, fight monsters, and create your desired path.
No other game in the franchise has given you this much freedom and fun. So why not play it?
#34 Cyberpunk 2077
Cyberpunk 2077 is an interesting entry on any list. The game is designed like no other game before and is quite literally the dream project of cyberpunk fans everywhere. Taking its name from the popular tabletop roleplaying game, Cybperunk 2077 drops you in Night City where you are expected to survive in the ranks. There are people whose lives revolve around picking on the innocent and then those who work for them. Since the game takes place so many years in the future where people can perform bodily augmentations, the limits of customization are practically nonexistent. You can pick between different playstyles including stealth, melee, one-handed and so much more to get the job done. There's also a huge variety of missions to complete given to you by NPCs and objects alike. The open-world is also huge so expect to be taking advantage of fast traveling and staying in your apartment.
#33 Code Vein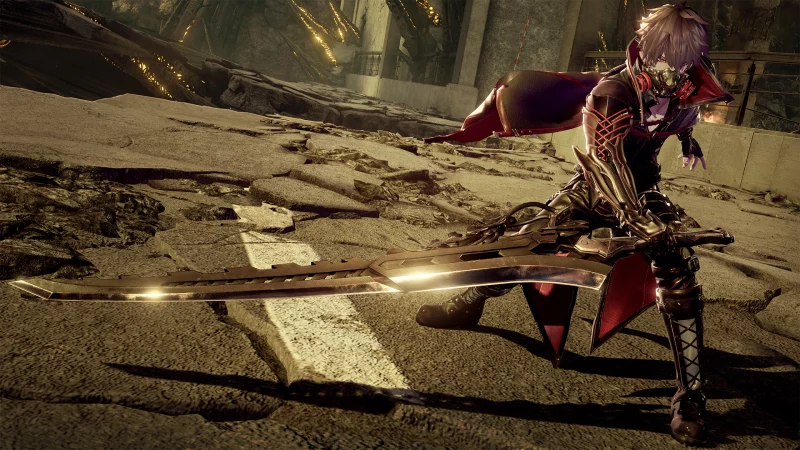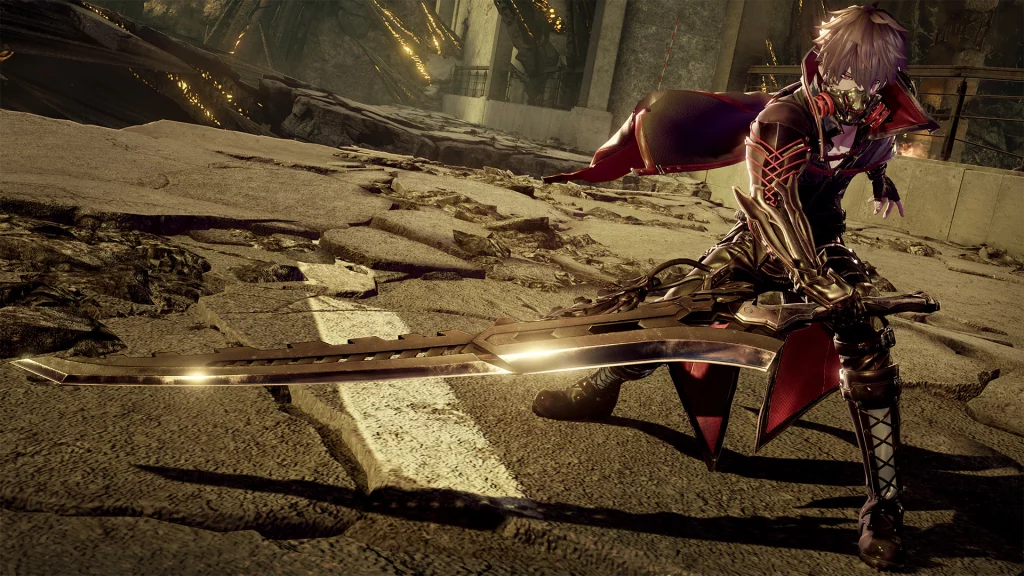 Code Vein is a lot like if you put together a Souls-borne game and added an anime flair. The world has fallen to a calamity known as the Great Collapse when have brought humans back to life as sort of vampires. The story revolves completely around a new type of vampire lore and the idea that blood as a means to survive is becoming more and more scarce. There will be plenty of tough enemies to beat and gameplay styles to master as just having brute strength won't cut it. You'll also be able to take on different abilities that you can also use towards customizing your preferred play style. The best part of it all is that when you start, you have the ability to create your own character. You'll also meet an unforgettable cast of characters that move the dialogue along just as quickly as the gameplay.
#32 Scarlet Nexus
In Scarlet Nexus, you can take on the role of either Yuito Sumeragi or Kasane Randall who are both members of the Other Suppression Force (OSF) and are tasked with defending their city of New Himuka from outside forces known as the Others. The gameplay is rather intense and has you using different weapons and taking control of psychokinetic powers that allows you to throw objects and debris at enemies. The entire game follows a relatively supernatural plot and gives you access to different skill trees that grow your abilities and evolve you towards bigger and better powers against the Others. Besides the main story, there is also a lot of endgame content in the form if sidequests that you can also take advantage of.
#31 Kingdom Come: Deliverance
Kingdom Come: Deliverance is an action role-playing game set in an open-world environment and played from a first-person perspective. It utilizes a classless role-playing system that allows the player to customize their skills and take on roles such as warrior, bard, thief, or a hybrid of these. Abilities and stats will grow depending on what the player does and says through branched dialogue trees in this intense narrative. During conversations, the time a player takes to make a decision is limited and has an effect on their relationships with others which will change the way that players react to you throughout. Reputation is based on player choices and therefore can bring consequences both good and bad. The choices that you make could very well change the trajectory of how your play the game. You also have the ability to traverse across the map on horseback where you are also able to attack enemies using bows or swords.
#30 Dragon's Dogma: Dark Arisen
Dragon's Dogma is one of the best games you could play if you'd like to experience a roleplaying game in a fantasy world. You can choose between several different vocations and travel in an open world that quite literally moves at its own pace. There are hundreds of characters you can interact with and even some you can recruit to join you on adventures. You can also take advantage of a 'grab' button that quite literally lets you grab onto enemies, objects, or NPCs for different reasons, something that a lot of other games don't really consider. You can climb things and explore places laterally as well as bosses so that you can experience an even more dynamic combat system.
#29 Phantasy Star Online 2
The game is an online roleplaying game set in the Phantasy Star series. Players can create and customize their own characters to be used in the game and much like an MMO, you choose which server to play in. It's mostly action-oriented and after choosing the preferred clas you'd like to play, sets you on an adventure. There are many different weapon types and playstyles that allow you to engage with enemies using real-time combat. The world is completely open and provides players with the ability to participate in different dungeons and raids that can be completed with friends. Besides that, the entire story that looms in the background is divided into episodes and arts so you're set for a long story if you decide to delve into this online adventure.
#28 Tales of Arise
The Tales of series is beloved among fans of JRPG games. This particular game was meant to be aimed at new and existing fans through intense gameplay alterations and character development. As always, there is a great story involved that will take you across the world of both Rena and Dahna, worlds that are divided by conflict. It won Best RPG at The Game Awards 2021 and it deserves it for all of the efforts clearly put into its development. There is no multiplayer, however, so if you are interested in that then you might want to look elsewhere but as mentioned before, the single-player leaves so much to be explored that you will be too focused on that.
#27 Middle-Earth: Shadow of War
Shadow of Mordor was a sleeper hit that took the world by storm during its release and the sequel was no different. Taking place in JRR Tolkien's Lord of the Rings universe, players control Talion who is infused with the spirit of an elf lord due to circumstances from the previous game. The game utilizes a nemesis system which means that as you are defeated by enemies, those enemies will become stronger. Alternatively, as you defeat enemies, you will come across new and different enemies that come to take their place. There is a multiplayer mode that allows players to invade other players' fortresses and attempt to conquer them so if you're having a blast with the detailed single-player, you might want to hop online with your friends.
#26 Yakuza Kiwami
Yakuza Kiwami is the remake of the first Yakuza game made available in the States. The game follows the events of Yakuza 0 and finds Kiryu wrapped up in a new mess. His best friend and brother in the yakuza, Nishikiyama, has murdered the Dojima patriarch and Kirya has decided to take the blame. He is imprisoned for many years and returns to find that his yakuza family is in shambles. The game takes place in the open world of Kamurocho, Tokyo which is a sprawling city filled with shops, restaurants and so much more. Of course, you're able to delve off from the story and participate in tons of mini-games and side quests to keep the adventure interesting and hilarious.
#25 Ys Origin
Ys Origin was remastered for newer generations pretty recently but is one of many titles in the Ys series of games. This one features three main characters that wield different fighting styles. Their abilities can be used in combat to gain experience and increase their Boost Meter as the game progresses. These three warriors are settled on defeating the demons that have engulfed their land. Each area is presented as a dungeon that can be explored with different enemies looming in each. If you're a fan of the series, then it'll probably be interesting to know that this is the first title in which Adol Christin is not the main protagonist. It's also different in the sense that it is more like a dungeon crawler as we mentioned before rather than a regular JRPG.
#24 Assassin's Creed Origins
Assassin's Creed Origins takes on the beautiful gameplay and scenery that was provided to us in Assassin's Creed IV Black Flag. The game takes place in Egypt and players control the role of Bayek, another assassin in a long line of assassins. The world is massive and encourages players to explore every nook and cranny as the world is seemingly alive with NPCs and animals. Much of the classic Assassin's Creed gameplay is still there with stealth combat and the use of different weapons to help make takedowns that much easier. Much of the game also takes from genuine historical events that help shape the story of the game and the consequences of the character's actions. There are many sidequests you can also complete as well as collectibles to be found all over the map which is great if you're a completionist or a fan of the hunt.
#23 Torchlight 2
You are able to play as one of four playable characters either by yourself or with up to three friends to travel through procedurally generated dungeons to fight monsters in exchange for experience and loot. The sequel to the original now includes day cycles, weather effects, and new features that enhance the atmosphere. You're also able to customize your character's appearance, something else you were not able to do in the original. If you're a fan of the first one, then you'll be pleased to know that the previous classes return as NPCs for you to enjoy again. When you are playing on PC, the game does require you to have a Runic Games account to play with your friends in multiplayer.
#22 Warhammer Vermintide 2
Vermintide 2 is a co-op-focused game that is played from a first-person perspective. It is set in the Warhammer universe and focuses on players battling alongside one another against the Chaos army and a race of rat-people known as the Skaven. You have the ability to choose from five different characters and fifteen different classes that each have their own unique set of skills and abilities for you to scroll through. After battling it out with your friends, you can take advantage of loot at the end of each mission that you can use to beef up your characters and increase your ability sets. This is another game that really benefits from the DLC so you can expect to see even more classes in the future as more DLC gets released.
#21 Tom Clancy's The Division 2
The Division 2 takes place in an open-world Washington DC that is seeing a civil war between the survivors of the events from the previous game as well as bands of marauders and bandits. Players can enjoy an online experience with friends in different modes that include Dark Zones which provides players with loot and different raids. You'll also have the opportunity to take advantage of different downloadable content as well as an update for PS5 and Xbox Series X/S users so that they can run the game as well. The game is exclusively multiplayer and takes advantage of different events that players can go through together. You'll also be able to create and customize your character at the beginning for an even more unique experience. Similar to your favorite MMO, there are also daily and weekly raids that you can play, meaning that you can schedule a game night every week with your friends.
#20 Assassin's Creed Odyssey
Assassin's Creed Odyssey helped change the landscape of what we can expect from an Assassin's Creed game now. The story follows the Abstergo group as they have now become an organization that deals in historical assets via realities based on the ancestry of certain peoples. We are taken to ancient Greece where the war between Spartans and Athenians was at its peak. The new protagonists also change the course of what is normally expected with players able to choose not only the gender of the character but the armor sets and even sexual preference. Don't like how something looks on your character? You can remove it cosmetically while still reaping the benefits. This game introduces castle sieges and raids that involve having to take down certain people in order to take control of areas. Players can also be involved in wars that ask them to take down multiple people and their leaders also for control of the area. There is a massive world that can be traversed either on foot or on horseback while also allowing for fast travel to already discovered areas.
#19 Nier Automata
Nier: Automata is one of the best games to come out of the last decade and for incredibly good reason. It is an action RPG in which you p[lay as a series of androids from within the YoRHa unit. There are many different gameplay styles throughout that are meant to coincide with the particular task at hand which could be anything from traversing through a puzzling landscape to jumping over obstacles. There is an intense narrative that divulges into a total of 26 different endings as well that depend on actions performed. There are a variety of different weapons available as well that can be used according to your preferred playstyle which can also be upgraded using in-game currency.
#18 Nier Replicant
Nier Replicant is a remake of the first Nier game. It takes place in the Nier universe and follows the story of time travel, magic, illness, and so much more. The story is relatively convoluted but essentially asks you to locate the Shadowlord and Grimoire Noir. There are many different gameplay styles that you'll go through as your progress through different levels. There are also a wide variety of different sidequests that you can complete as well so long as you are keeping an eye out for the NPCs that give them out. This game also requires a few playthroughs before you can officially call it done as the game ends in different ways each time. There are different events that take place that requires you to have to go through the story several times, making the replay value immense for diehard fans.
#17 Assassin's Creed Valhalla
Assassin's Creed Valhalla takes the Assassin's Creed series through a journey of Norse mythology and Viking ancestry. You play as Elvior who has the ability to dual wield weapons, ride horses into battle, and the stealth necessary to be an assassin. This game includes an incredible open world filled with NPCs that can provide you with different missions and rewards and a dynamic day and night system that factors in weather effects. The aspect of assaults and raids returns from Assassin's Creed Odyssey and allows you to take on areas for military control by charging enemies into battle and defeating military leaders. There are tons of mini-games to take advantage of as well including drinking contests, brawling, and more.
#16 Fallout New Vegas
Fallout New Vegas takes place in the New Vegas located in Nevada after a post-apocalyptic event irradiated much of the world. Much of the gameplay was retained from Fallout 3 but was improved upon. Many abilities in the VATS system, a gameplay system that allows you to target specific parts of an enemy, were improved for much more dynamic combat. The story follows you, the main character, after having been wronged by Benny, a mobster who ambushes you a leaves you for dead. You spend the game looking for him and those associated with him by traveling across the wasteland. You'll meet plenty of NPCs and do a ton of exploring as you find your way through railway systems and abandoned buildings. You can find and craft a wide variety of weapons and outfits as well as have the ability to play in both first-person and third-person mode depending on your preferred playstyle.
#15 The Outer Worlds
The Outer Worlds is a breath of fresh air in the narrative world. The game is an open-world sci-fi RPG that takes place in the Halcyon star system. The laws on these planets are completely different than what you would imagine and thus results in some hilarious dialogue and intense scenes. Image Mass Effect mixed with Fallout and you have a much more serious version of The Outer Worlds. You can recruit people on your journey each with their own stories that you can experience as well. You can also collect different collectibles and explore secret areas as you find hidden quests and rare items. Something else that's awesome about this game is that your character grows with your gameplay which later result in flaws that can either impede characters or add additional perks.
#14 Path of Exile
Path of Exile is an isometric game similar to Diablo that leads you into the dark continent of Wraeclast. The story follows one of revenge as you set out to enact vengeance against those who have wronged you. There are plenty of different classes that you can choose from as well as customize to take part in deadly missions. You can customize your character with the wide variety of different items, magic, and arcane properties that you discover along your journey. You'll even be able to customize your hideout which you can use to craft items after a battle or even expand it to create a Guild Hall with a ton of decorations. The game is completely free and doesn't require any pay-to-play features. There are also consistent updates that add new items and stories to the overall game. It's easy to see that a dedicated team of passionate developers is behind the project as the graphics and general fluidity of combat are among the most brilliant I've seen for a free game.
#13 Fallout 4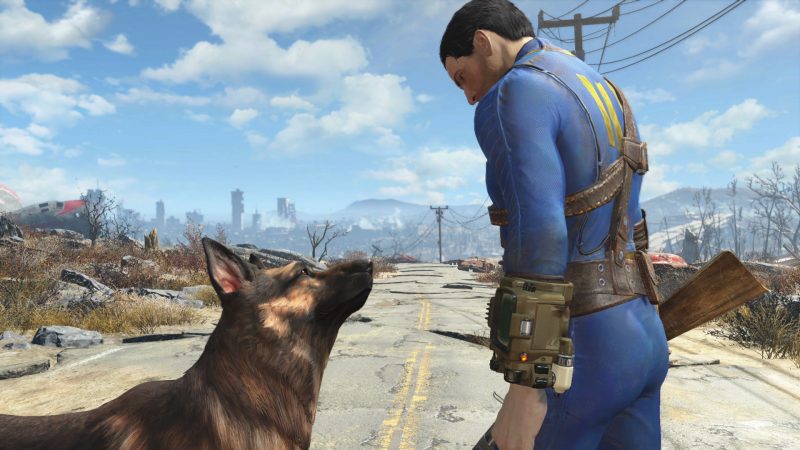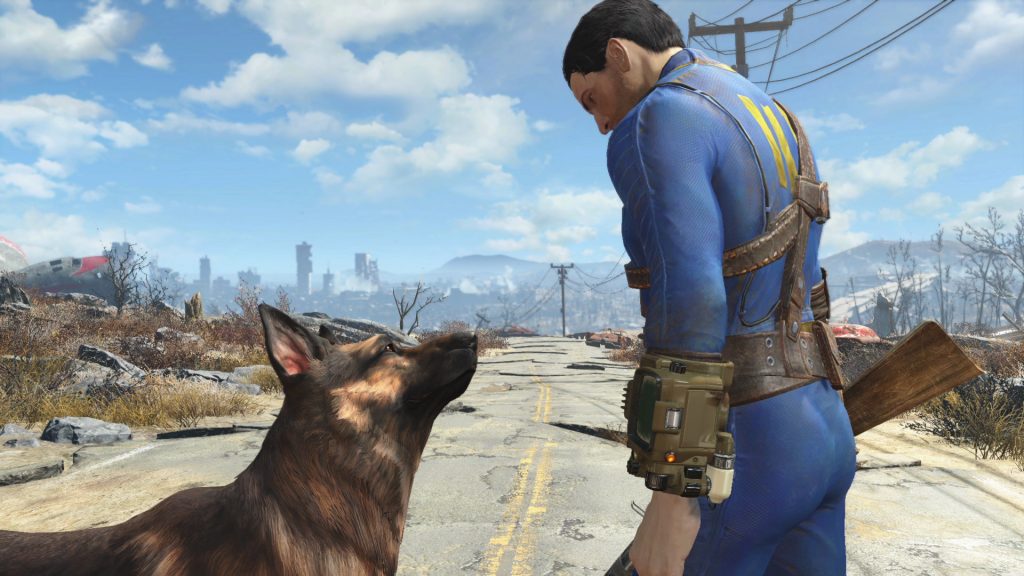 Fallout 4 takes place in a post-apocalyptic Boston. The world mimics that of a futuristic 1950's and players are introduced to the survival horrors of the wasteland. Players can create their own character that they can customize with different perks, clothing, and weapons to traverse the wasteland in style and with damage. The world is completely open though you cannot travel via vehicle or other means. You will have to walk from place to place which can lead to radiated monster encounters and run-ins with NPCs who are willing to offer you quests in exchange for some bottle caps. You can fast travel from place to place with different companions and even play around in your settlement where you can make custom homes for people that you encounter across the wasteland. The narrative is one of the best told in the Fallout franchise so if you're a fan of post-apocalyptic themes and worlds that are dictated by your decisions, then this game is for you.
#12 Elden Ring
Another contender for game of the year, Elden Ring is the joint collaborative effort of George R. R. Martin and Hidetaka Miyazaki. It takes what everyone loves about previous souls-like games and turns it on its head in this dark and surreal game. You have the option to play with your friends in a kind of drop-in co-op that requires certain prerequisites beforehand but allows you to beat bosses with your friends. It's been one of the titles that everyone has been talking about since release and it would only be a treat for yourself if you decide to pick it up with your friends and summon them in-game to try and survive together. Another great thing about Elden Ring is the fact that you get a horse relatively early on to traverse the world and fight against bosses.
#11 Diablo III
Diablo 3 is a top-down hack-and-slash game that follows the story of Diablo II in which players must fight and defeat enemies and bosses. You choose between five different classes and can customize your character according to armor sets that can be crafted or found after defeating enemies. The levels play out as dungeons that players can explore on their own or with friends to complete the story as well as take on a variety of side quests. The areas act as open worlds with dungeons spread throughout and players can customize their moves and abilities as they please within their class. Battles are fast-paced and combo heavy as hordes of enemies chase after you in this brutal adventure.
#10 Dark Souls 3
Each game in the Dark Souls series follows a completely different story with NPCs and questlines that only vaguely if at all, reference one another, it undeniable has a place as one of the greatest franchises of all time. You are encouraged to explore the world presented to you while fighting incredible bosses that all have their own unique mechanics and intense fighting systems. It's not a surprise that you'll easily die in these games but a huge aspect is being able to learn from your mistakes and find new ways to overcome the obstacles presented to you. Some people might find that the series is for those who genuinely want a challenge but anyone with enough patience and dedication can find fun in these titles. You can also participate in a limited co-op where your friends can join you in your game to help fight monsters to solve puzzles so long as both players have the required items.
#9 Dragon Age Inquisition
Dragon Age Inquisition is the third installment of the Dragon Age franchise. The Dragon Age series is as beloved to the fantasy genre of players as the Mass Effect series is to fans of science-fiction. Each game is a little different but employs most of the same mechanics in the sense that you will create a character and travel with different companions while generating different dialogue choices according to your decisions. In Inquisition, you will have the power to choose between different weapons and magical abilities and meet with unforgettable characters that return in later games. There is a lot to unpack in the detailed storyline and extra quests but the game's emphasis on exploration and conversation makes up for that You're also encouraged to make decisions based on good or bad as the consequences of your actions are determined by those choices.
#8 Mass Effect Legendary Edition
This choice happens to be one of my personal favorites on this list. You play as Commander Shepard through all three titles in this collection as they travel the universe in search of different objectives with their crew. Shepard can either be male or female and every game consists of a crew of characters that not only could you explore various planets with, but you could also start romantic relationships with them. All three of these games focus on a morality system that affects how other characters react to you as well as how certain missions can end. Each of these games comes with its DLC which includes even more content for players to enjoy on top of the incredible storyline that connects them all together. Every location is pretty open save for a few levels that are more straightforward for the sake of the story. Besides that, you can expect to find different collectibles and people willing to offer you quests in exchange for paragon or Renegade points.
#7 Borderlands 3
The third installment in the Borderlands franchise lets you create a character based on one of four classes and fight out in the wasteland. You can take on various missions provided to you by NPCs and defeat enemies for loot and resources. The story takes place seven years after the events of Borderlands 2 and introduces Troy and Tyreen Calypso. Their involvement in the world creates a disruption that is causing Vault hunters to search for more Vaults. You can either play the fame by yourself or in a party of up to four people. As you progress and gain levels, you can customize your character with different skills to be used in battle. There are several new gameplay features that were added in this game to help make combat and moving around a bit smoother. If you were a fan of the previous two games then there is a good chance that Borderlands 3 will fill that need also.
#6 Hades
Hades is one of my favorite games on this list. It plays like a roguelike dungeon crawler that follows the lore of Greek mythology. You play as Zagreus, the son of both Hades and Persephone, as he tries to escape the layers of the Underworld in order to reach Mount Olympus to be with his cousins. Of course, Hades won't let him go that easily and so each layer of the Underworld is littered with different enemies and bosses. As you go through each dungeon, you'll come across different abilities bestowed upon you by the gods as they try to help you reach the surface. There is plenty of lore that went into the development of the game and there are even some customization elements in the sense of decorating the underworld for every time you die, you are automatically returned from where you began to start over.
#5 The Elder Scrolls V: Skyrim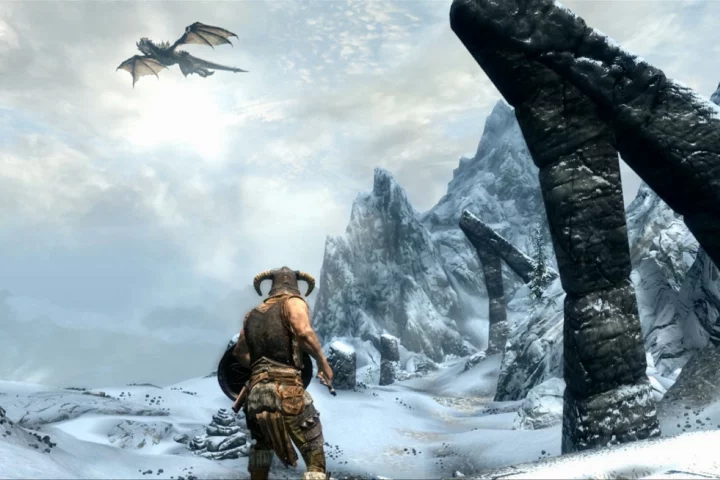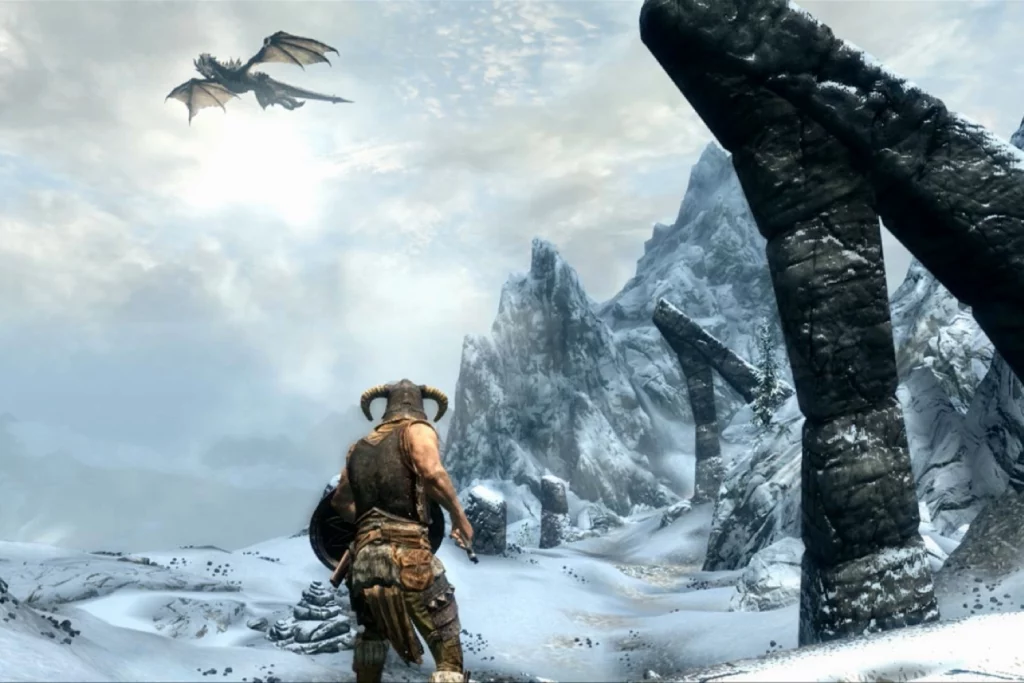 I remember being in high school when this game came out and being so excited that I and most of my friends took that Friday off from school just to play it at our separate homes. You play as the Dragonborn who must train in order to stop the dragon Alduin from unleashing chaos across Tamriel. There are plenty of quests to take advantage of as well as an intense character creation system and a herd of mods you could install on PC for the most elite experience. This game is also among the few in history to be released for just about every platform available since its release so if that isn't a testament to its greatness, then I don't know what is. Craft weapons, steal from villagers and shout at dragons in this RPG adventure that has carved a space for itself in the fantasy genre.
#4 The Witcher 3: Wild Hunt
Another one of my personal favorites on this list, Witcher 3 follows the story of Geralt of Rivia as he travels through different cities in search of his lost adoptive daughter, Ciri. Of course, there is far more to unpack than what I just explained but the depths that this game goes through to really put yourself in the world that CD Projekt Red created is absolutely incredible. You are given quests that contain NPC and dialogue options that have never been displayed in a game while also not shying away from the harsh reality of being alive during the period of time in which the game is portraying. It also helps that there is a lot of content to take from in the form of the original Polish novels but I would highly recommend this to anyone who is a fan of fantasy roleplay.
#3 Kingdom Hearts III
I genuinely remember playing through this game series in my youth and being a part of the memories that unfolded after the fact. Kingdom Hearts 3 is a crossover game between the character design of Square Enix games and the characters from all of your favorite Disney movies. You'd think that it wouldn't work, but it absolutely does and this has become a game that transcends gamers themselves with people who aren't even fans of video games being familiar with the series. You play as Sora who teams up with Donald and Goofy to try to find and save his childhood friends while also discovering more about his destiny as a Keyblade wielder. Jump from world to world and collect different Keyblades along the way in this intense journey that begins an infinite adventure.
#2 Warframe
Warframeis a free third-person MMORPG that lets players take control of a race of warriors who have awoken from centuries of suspended animation. After waking up, it's found that the Earth is at war with several different planetary factions. The world is a relatively open world save for the story-specific missions that have fixed-level designs. The game is home to both PvE and PvP content that provides unique weapons and abilities for each character. There are currently different game modes that let players engage in space-bound combat. There are also other aspects of the game such as collecting ships and curating your personal crew that many players can take advantage of. Besides that, there are consistent updates that add new stories and Warframes to the game's repertoire.
#1 Tunic
Tunic is an interesting game that puts you in the shoes of an anthropomorphic fox that can swing a sword. It plays a lot like the Legend of Zelda series in which you are not necessarily told where to go but encouraged to explore. The purpose of the game is to find our next objective by piecing together the game's game manual together. You find different pieces that show you different ways to play the game and new additions to abilities that weren't available to you before. There are a lot of aspects that are similar to the Souls series in the sense that you can't simply use force to get through battles. You need to rely on your wits and fighting ability to get past enemies and locations. There are also a ton of interesting locations to discover and secrets to find as you use camera angles to your advantage.