Secret super bosses are a tried and true tradition in the Final Fantasy series, and the first game is no exception. However, while you might be used to doing some convoluted nonsense to get a super boss to appear in this series, what you're going to have to go through to find Warmech in the Final Fantasy Pixel Remaster pretty much takes the cake.
Yes, this is your typical last trophy or achievement that you're going to be moaning and groaning about when you tell your friends about getting the 100% completion or the platinum. There's only one way to run into Warmech and complete the Bestiary, and it's by counting on good ol' RNG and your roughly 1/20 odds of making the secret boss appear.
---
Other Final Fantasy Pixel Remaster Guides:
How to Get Flare and Full-Life – How to Play a Game of 15
---
How to Find the Warmech Super Boss in Final Fantasy Pixel Remaster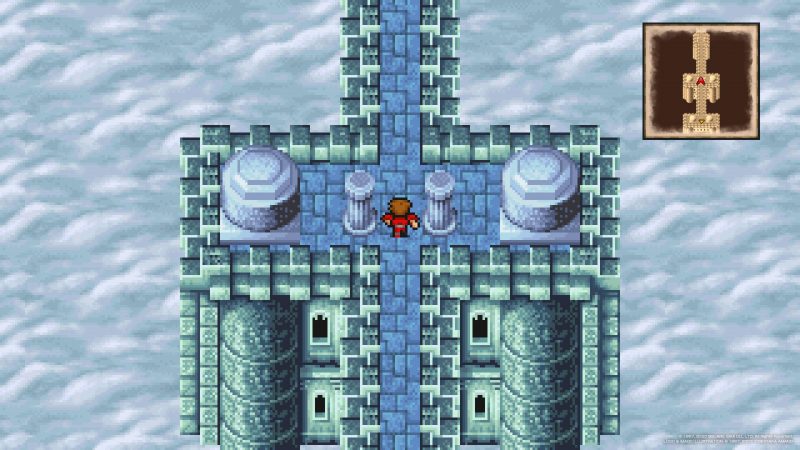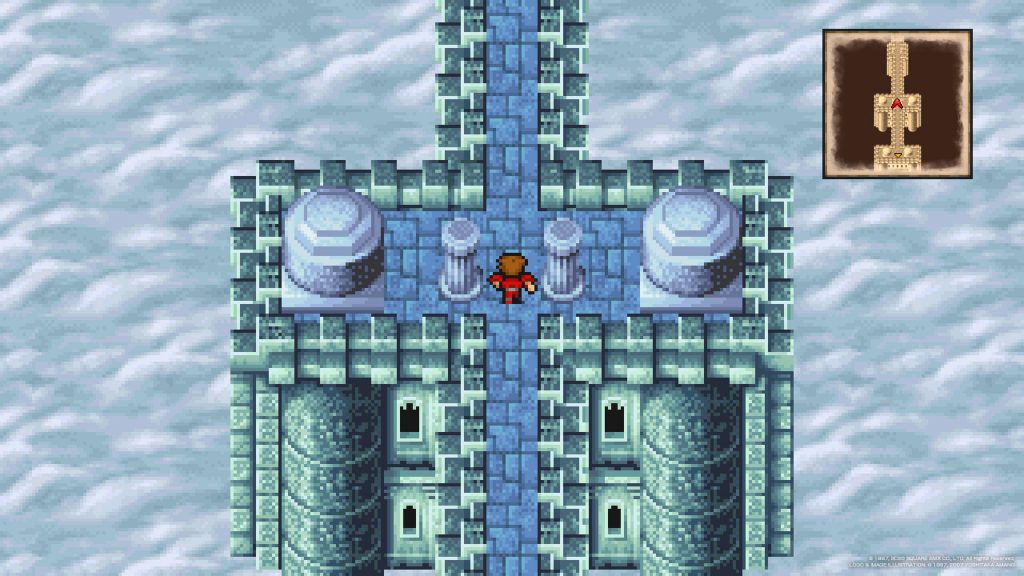 The only way you're going to take on Warmech unless you're either spectacularly lucky or horribly unlucky is going to involve a lot of wandering around in the above area. This is the 5th floor of the Sky Fortress, right before you reach Tiamat and the Wind Crystal. Unfortunately, this small stretch is also the only place in the entire first game where you can make Warmech appear.
Depending on who you ask, you have a 4-6% chance of making it appear by wandering back and forth in this area. It doesn't matter if you have boosters on or off; it doesn't matter if you go back down a floor or leave and come back altogether. It's completely random, and there's nothing you can really do about it other than throw on some music or a podcast and be patient.
In our experience, it took about 2 hours to finally spawn Warmech, but others have been luckier or unluckier. Some have reported as little as 20 mins, while others have times in the 3 or 4-hour mark. All you can do is be patient and hope for the best. The good news is that by the time you've done all of the random battles it takes to make Warmech spawn, you'll probably be so overpowered that this supposed super boss is nothing more than a paper tiger.
Just in case, though, you're going to want to make sure you're at least level 60 before you go hunting for Warmech. After all, you wouldn't want it to spawn on your fifth battle only for it to wipe the floor with you. Either way, just know that it will spawn eventually, and if you ever feel discouraged, just go seek out the tales of others who have tracked it down. You'll find you're far from alone in your frustration and irritation with this boss.