Deck13 has revealed they have delayed their upcoming third person action game Atlas Fallen.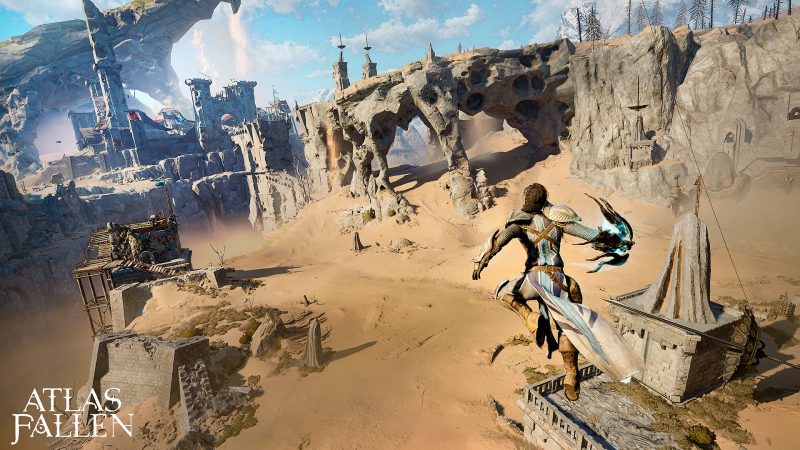 Atlas Fallen was originally revealed in Gamescom last year, and was promised for a 2023 release on PlayStation 5, Xbox Series X|S, and PC.
On Twitter, Deck13 shared this message:
"Thank you for the tremendous support we received so far on Atlas Fallen! From your enthusiastic comments on our video teasers online and in person at PAX EAST to the positive reviews from critics, we're grateful and honored to have you excited to play our game.
Our goal has always been to create a memorable A-RPG experience in a unique setting, with exciting gameplay and the option for fully playable seamless co-op with a friend. We'd love to give the game some extra time which will allow us to deliver the best possible version of Atlas Fallen.
To achieve this, we have made the difficult decision to delay the worldwide launch of Atlas Fallen to August 10, 2023. We apologize for this disappointing news.
We'll come back in early summer to share updates on the game, including new gameplay footage and your first look at drop-in co-op gameplay. We can't wait to bring you a fantastic experience in the deserted lands of Atlas this summer!
Thank you for your patience and understanding as we head to the finish line,
Deck13 & Focus Entertainment."
Deck13's announcement may be disappointing, but it should also be seen as a positive sign. With so many games launching recently before they were ready, it is a good thing when a studio looks at their work and decides they need more time to get their project exactly right.
It perhaps helps Deck13 that they have pitched Atlas Fallen as a A game, instead of a full AAA. It certainly seems forever since we have seen any studio refer to their games as double A or just an A game.
But that lower status does mean Focus Entertainment has put more money into the project than the smaller games that are popularly labeled indies. It also is itself at a lower tier than the average AAA game, and there are dozens of them that come out every year.
Atlas Fallen is an open world action RPG with a fantasy setting. You will get to battle gigantic monsters, sand surf through sweeping deserts, and as we know now, even play some drop-in co-op. If this one becomes successful, it an hopefully augur in the return of A and AA games back to the market.